Clarkson has a long-held reputation for producing some of the sharpest analytic minds in our nation's history," Dr. Christensen has said. "This storied legacy, combined with the University's achievements in advancing social mobility and the career trajectories for alumni, affirms Clarkson's position as a bold leader among higher education institutions. Clarkson knows who it is and why it matters.
Marc P. Christensen, Ph.D., P.E., President
Collaboration at SMU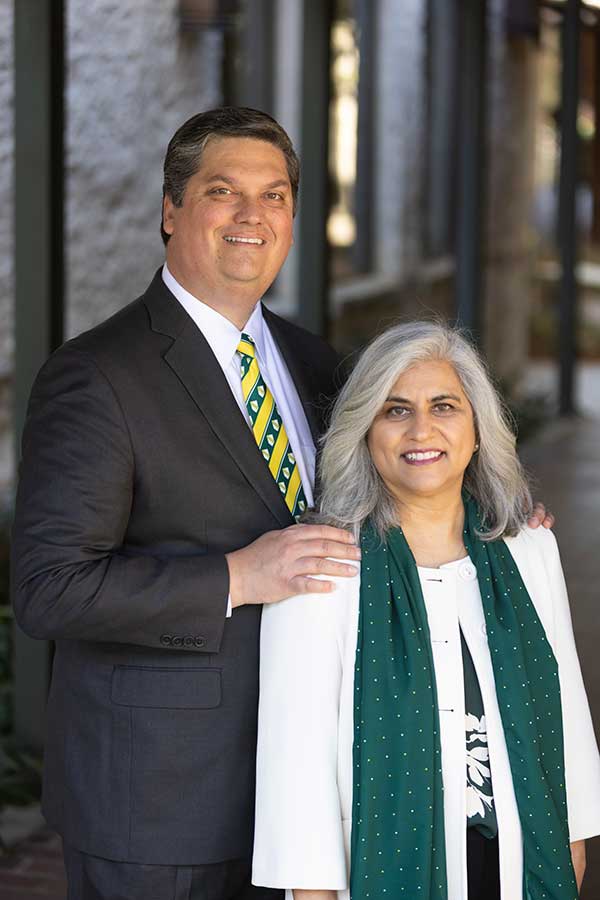 At SMU, he led a number of large multi-institutional collaborations focused on sensing and imaging at resolutions that previously defied quantification. In computational imaging, his research group transitioned an adaptive multi-resolution digital imager with performance surpassing the detector-limited resolution to defense partners.
In analog super-resolution his group demonstrated for the first time an active imaging system with performance surpassing the diffraction limit (6x) of the passive camera system in an uncalibrated uncontrolled 3-D macroscopic environment. In biophotonic sensing, the team demonstrated an unprecedented sensitivity electric field sensor that was orders of magnitude smaller than previous designs, thereby enabling a sensor for nerve action potentials. Most recently, to enable our troops to see around corners, he led a team of researchers from SMU, Harvard, Rice, Northwestern, and Carnegie Mellon, as part of the DARPA REVEAL Program, in prototyping novel indirect imaging architectures.
In 2008, Dr. Christensen was recognized for outstanding research with the Gerald J. Ford Research Fellowship. In 2011, he was recognized for outstanding and innovative teaching as a recipient of the Altshuler Distinguished Teaching Professor Award.
Dr. Christensen has co-authored over 100 journal and conference papers. He holds ten patents spanning the fields of free space optical interconnections and computational imaging.
Dr. Christensen received a B.S. in Engineering Physics from Cornell University in 1993, a M.S. in Electrical Engineering from George Mason University in 1998, and a Ph.D. in Electrical and Computer Engineering from George Mason University in 2001.
He and his wife Seema Christensen, a ceramics artist, are the proud parents of Priya Christensen, a graduate student at the University of Texas at Dallas, and Asha Christensen, a graduate student at the University of Texas at Austin.