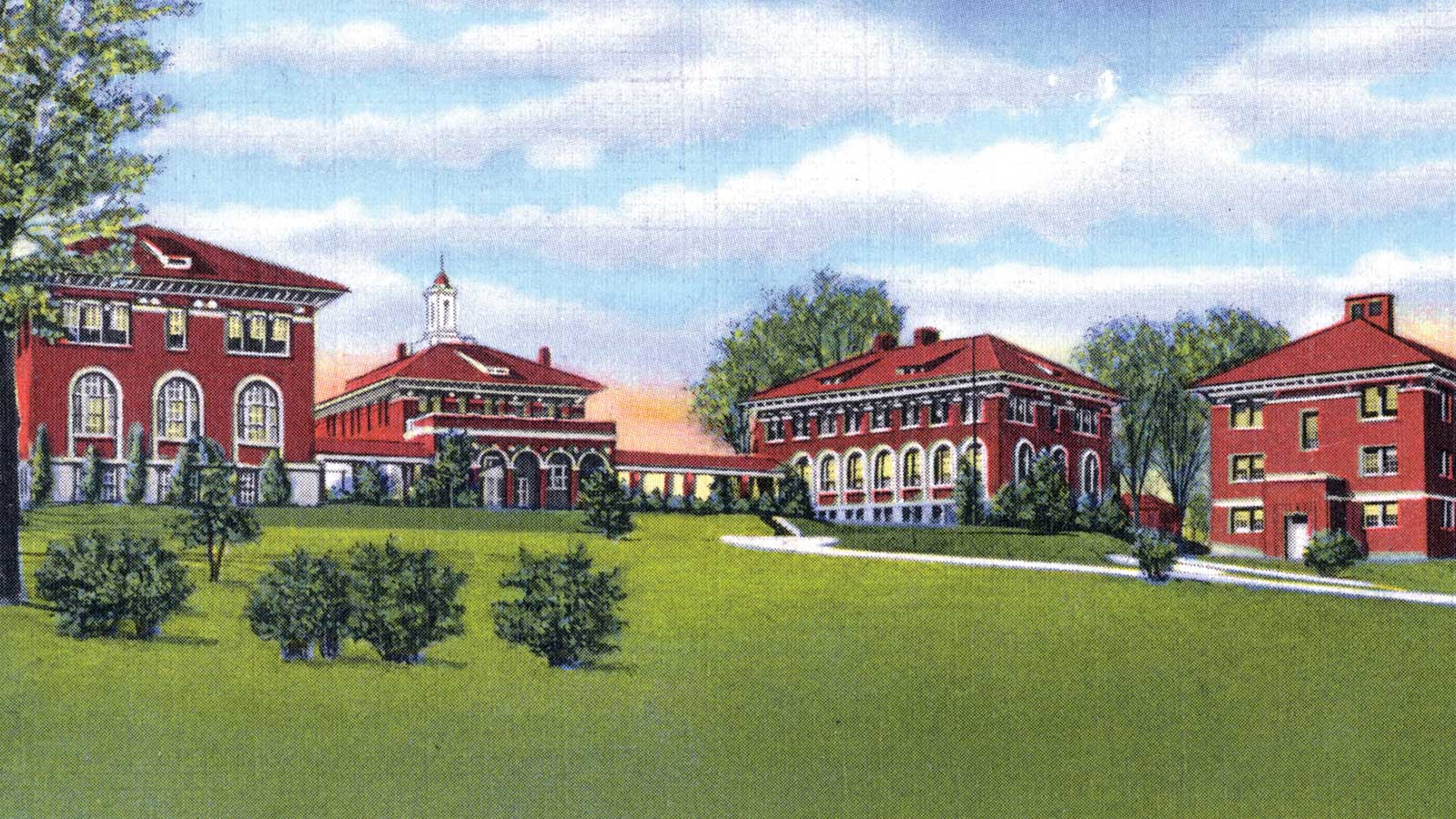 WWII, Clarkson, and A Campus Long Ago
From October 1946 to June 1951, there was a branch of Clarkson University (then the Thomas S. Clarkson Memorial College of Technology) about 40 miles from Potsdam in Malone, NY. It operated out of the former Malone School for the Deaf.
Once the Servicemen's Readjustment Act, commonly known as the G.I. Bill, passed after WWII, Clarkson's enrollment of veterans grew rapidly. Due to a shortage of both classroom and living accommodations on the Potsdam campus, however, Clarkson's Board of Trustees decided to include sophomore electrical engineering students at a Malone Branch in fall 1947.
The Clarkson family already had connections to the Malone School for the Deaf: Elizabeth and Frederica Clarkson, who helped found the higher education institution in Potsdam to honor their brother Thomas S. Clarkson, were among the 17 life members who supported founding the School for the Deaf.
Wartime Schedule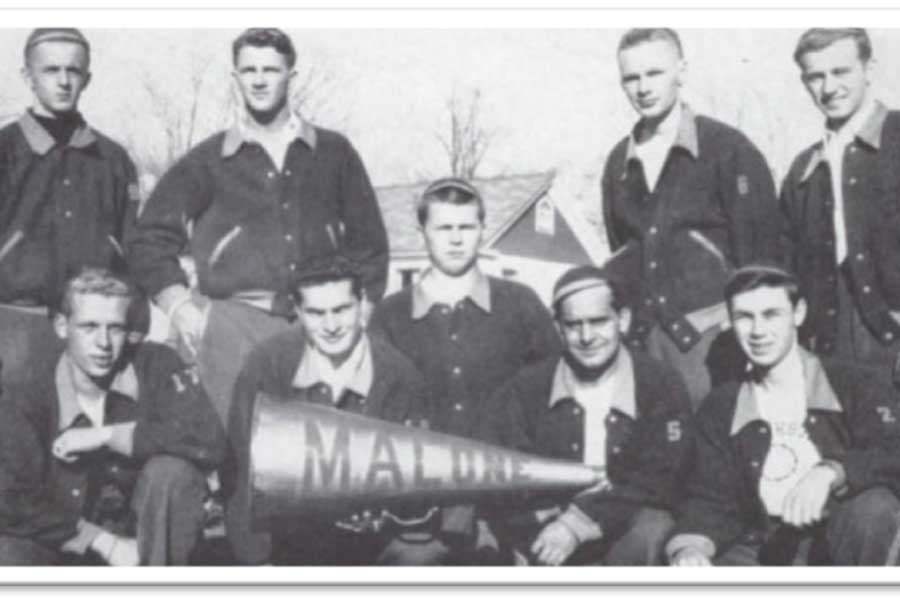 Entering classes for first-year students at Malone began in fall 1946 and spring 1947, as Clarkson remained on a war-time schedule of accelerated instruction. In fall 1947, Clarkson returned to the conventional two-semester program, and classes entered the Malone Branch each fall from 1947 to 1950.
To manage this new Malone Branch, Chester L. Buxton, associate professor of physics, was appointed director. He oversaw an initial staff of 12 instructors, which grew as enrollment increased. When Buxton left to become president of Paul Smith's College, F. Gordon Lindsey was named his replacement.
Instruction at the Malone Branch covered liberal studies, mathematics, chemistry, physics, drawing, business administration and military science. In addition to academics, students could participate in ROTC and professional societies, as well as intramural and intercollegiate athletics, social clubs and other interest-specific activities. Other events included formal dances at the Malone Armory each spring and the annual Winter Carnival in Potsdam. The student-published newspaper, Clarkson Integrator: Malone Branch, covered campus news and activities.
During its years in operation, the Clarkson Malone Branch formed close ties with the local community. Since the residence halls only accommodated approximately 200 students and lacked space for married students and their families, the Malone community provided lodging, meals and apartments for rent. At the branch's peak enrollment, the campus and community provided housing for 640 students. The community also helped construct a baseball field for Clarkson and community use.
In return, Clarkson students actively participated in community life. For example, the ROTC students hosted an annual Christmas party for Malone children. Over 500 work-hours were provided in one evening by Clarkson students to develop the Malone Memorial Recreation Park. Students also raised funds to provide a bed unit for the Polio Clinic at Malone's Alice Hyde Hospital.
The department heads and administrators from Malone and Potsdam held convocations to welcome the students to Malone, inform them of developments occurring at the Potsdam campus and orient them to Clarkson's instructional departments.
Campus Layout
Two buildings, Gilbert Hall and Badger Hall, were used as student residences. Rider Hall housed administrative offices, faculty apartments, a kitchen and dining hall and spaces for student activities. Clarkson converted another building, constructed in 1897 and originally used as a kindergarten, into a physics laboratory. A 1914 addition to this building provided space for mechanical drawing classes. The newest building on campus, Ransom Hall, built in 1938, offered spaces for classrooms, a gymnasium and faculty offices. What was once the laundry building was converted to a chemistry laboratory.
On May 4, 1951, Clarkson president Jesse H. Davis announced that the Malone Branch would be discontinued after the spring semester. Davis said the campus was no longer needed because of expanded facilities at the Potsdam Campus. In reviewing the five-year history of the Malone Branch, Davis stressed how mutually beneficial the branch had been to Clarkson, the Village of Malone, and Clarkson students.
The Malone Branch closed in June 1951, and operations shifted back to facilities in Potsdam.  
Clarkson University and its Alumni Association honor the students, faculty and staff of the Malone Branch and the support of the Malone community.